One way to open your eyes is to ask yourself, "What if I had never seen this before?  What if I knew I would never see it again?"  – Rachel Carson
We named our J/120 "Shearwater" as both a tribute and an effort to raise awareness about a specific group of birds that rely almost entirely on the world's oceans.  The term "shearwater" is a common name used to refer to a group of pelagic seabirds that spend most of their lives over the world's oceans.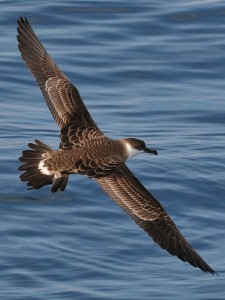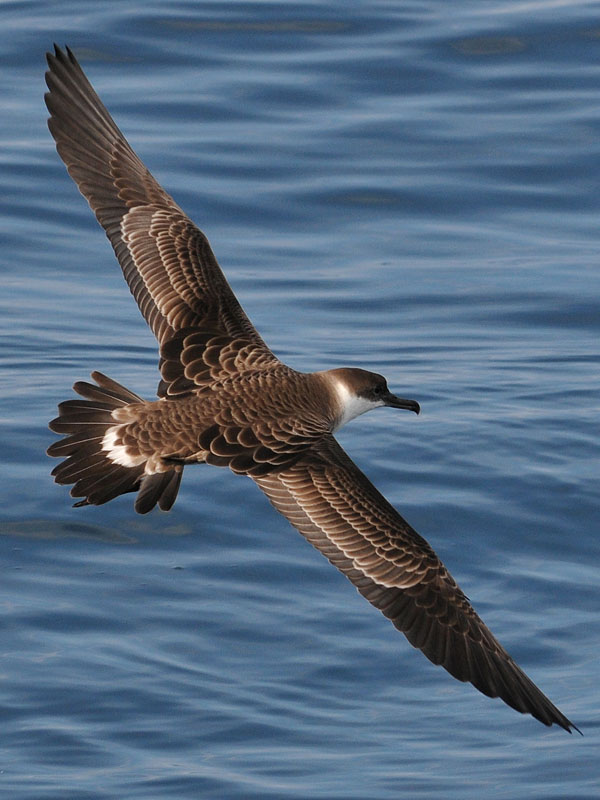 Shearwaters 101
Shearwaters are a member of a group of seabirds that include the larger albatrosses and the generally smaller petrels. These groups comprise many species, with all actively using a glandular structure over their bill to allow them to secrete salt after drinking seawater – the "tubenose".

Shearwaters are efficient, adept flyers, and many species routinely migrate across hemispheres.  Biologists have used radio transmission technology to measure distances travelled by individual birds, showing that one species, the Sooty Shearwater, flies an average of 40,000 miles (64,000 km) round-trip during its migrations¹. These birds are also talented at diving for their meals and have mastered what many call "flying through the water" to depths of up to 223 feet (68 m)¹.
Like other pelagic birds that spend most of their lives at sea, shearwaters and their relatives tend to return to specific breeding areas periodically, making them particularly susceptible to hunting or land transformation. They have been an important food source for people in the past and to some extent, today.
The major threats to these birds, however, are losses due to oceanic pollution, introduction of nonnative predators like rats and cats to islands critical for breeding, and fishing bycatch.  A number of species are listed as species of concern by the International Union for Conservation of Nature (IUCN):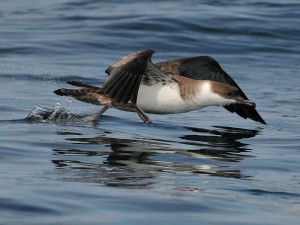 What can be done to help?
There are a number of excellent organizations that are working to understand, educate and complete projects that directly benefits shearwaters, albatrosses, sea turtles and countless other organisms that rely on the health of the oceans.  Justin and I are in the process of identifying potential organizations that might be interested in our volunteer work, as well as financial support.
Sources
¹ Shaffer, SA, Tremblay, Y, Weimerskirch, H, Scott, D, Thompson, DR, Sagar, PM, Moller, H, Taylor, GA, Foley, DG, Block, BA, and Costa, DP.  2006.  Migratory shearwaters integrate oceanic resources across the Pacific Ocean in an endless summer. Proceedings of the National Academy of Sciences USA 103: 12799-12802.
² Photos of the Great Shearwater (Puffinus gravis) kindly provided by Chris Thomas, http://birds.ceeege.com/.  All photos were taken in August 2010, off of the coast of Cornwall, England.