Spadefoot – back from the hospital
Just 2.5 weeks until the start of Bermuda 1-2 and Spadefoot is back from the hospital.  The last race of Spring Series was not a good time for the da'foot.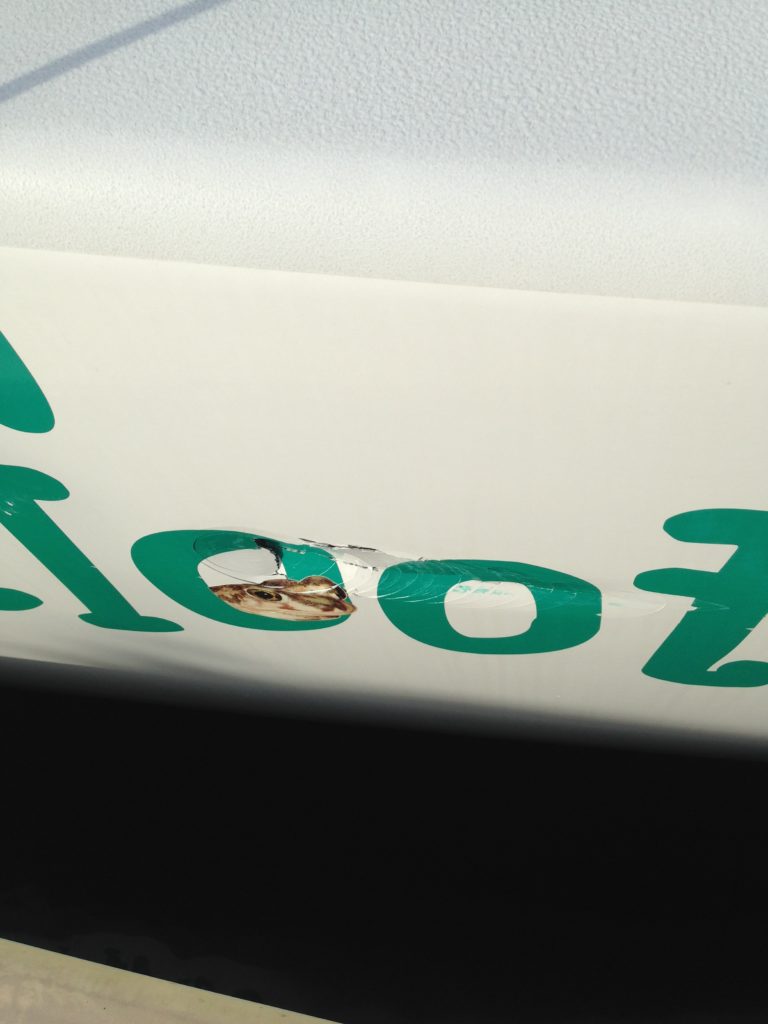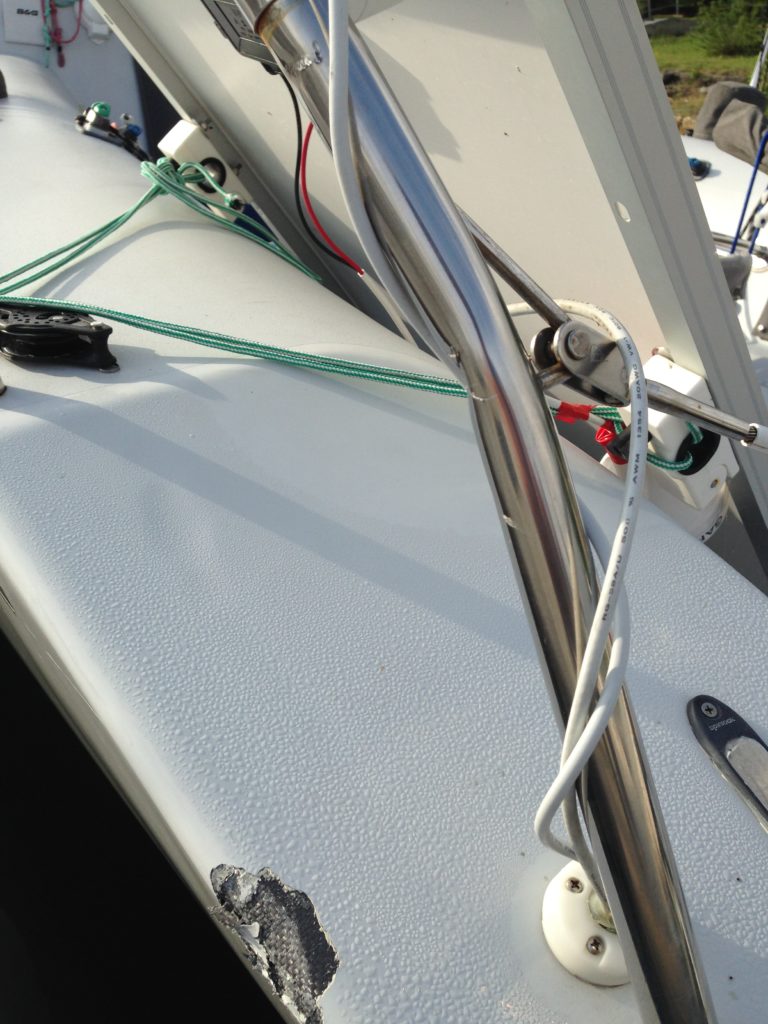 But thanks to an incredibly quick turnaround from Fred Lindsey at lindseymarine.com down in Canyon Lake, Spadefoot is healed and ready to go racing.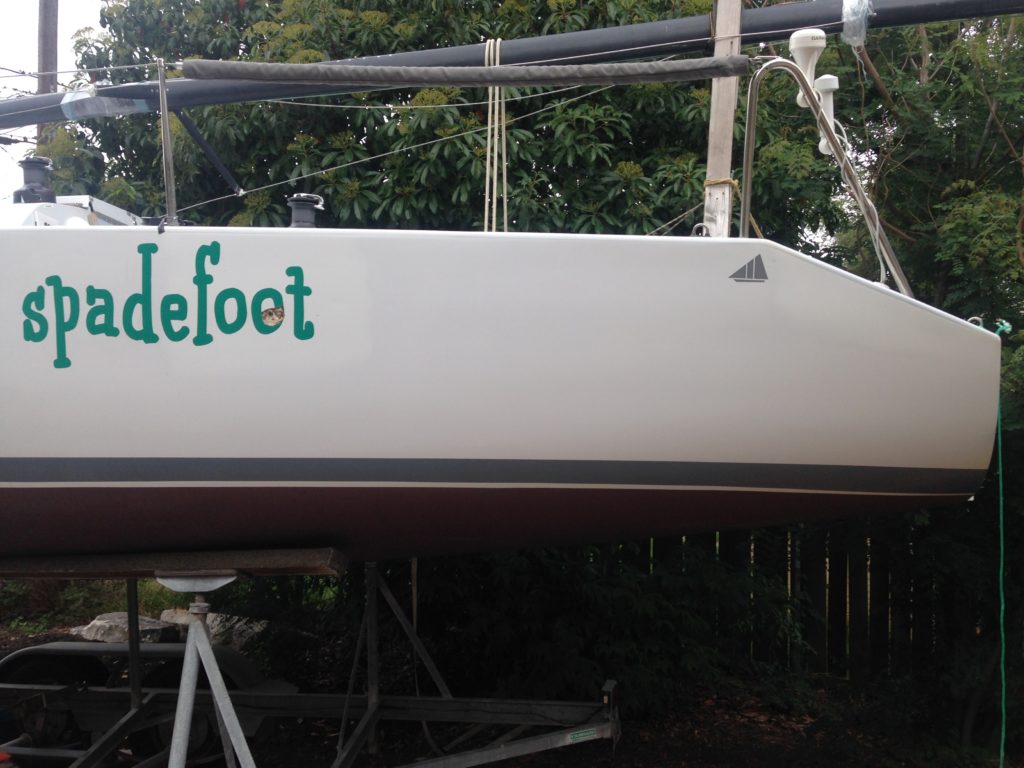 About that race…
Currently 37 entrants, which is very close to the record of 40 boats.  There are 4 boats with ratings under 0 and 4 boats with ratings over 200.  Spadefoot comes in right near the middle at 102.   We are looking forward to seeing the class breaks soon, but I know Spadefoot will have some good, fun competition in our class.
Now is about the time we start looking at the weather, possible routes, and a unique feature for this race, the Gulf Stream.  Check out this image from Windy.com and you can what a big deal the Gulf Stream is to the race course.